About
The Medicine Shoppe® Pharmacy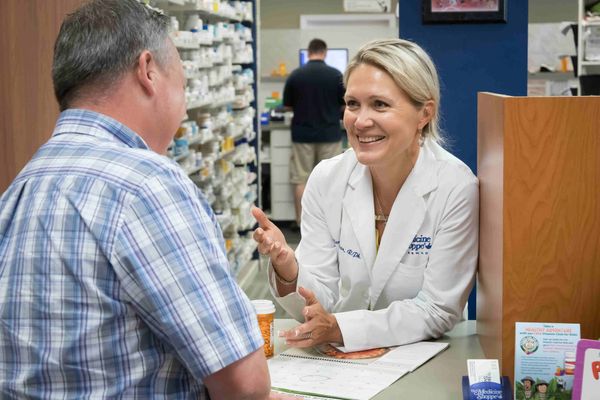 At The Medicine Shoppe® Pharmacy, we're committed to the idea that quality pharmacy care means more than just prompt prescriptions. To us, quality care means that you get the prescriptions and medications you need, along with the care and attention you deserve.
Our pharmacy is dedicated to the wellbeing of your family and the wellbeing of the community. That's why we offer services such as immunizations, medication therapy management, multi-dose packaging, medication synchronization, important health screenings, and expert care*. We strive to make it convenient for you and the people you care about to live a healthy life. Think of us as your community healthcare destination.
*At participating Medicine Shoppe Pharmacy locations
Andrew DaSilva
"I graduated with my PharmD from the University of Connecticut in 2016. After working as an intern and pharmacist at other community pharmacies, I became the Pharmacy Manager at the Medicine Shoppe in April of 2017. I enjoy working together with my patients in order to maximize their health outcomes."
Michael Vetica
"I graduated from the Univeristy of Toledo College of Pharmacy over 30 years ago. I've been at the Medicine Shoppe since 1996 and currently am one of the part-time pharmacists. I enjoy talking to my customers and helping them live a healthy lifestyle."
Susan Philipp
"I have worked here over forty years and I love my job. Not only am I a pharmacy technician, I also take care of the cards, gifts and OTC products. If you don't see it on our shelves, we will gladly look it up and try to order it for you."
Donna Philipp
"My first job was at this store 51 years ago. I'm back again as the delivery driver and I've gone full circle. Now I'm rediscovering old roads while meeting new people."